Unless you've been locked away in a dungeon somewhere you will have noticed that the Australian dollar is edging closer and closer toward parity with the US dollar. "How does this happen?" and "What does this mean?" are two legitimate questions you're probably asking subconsciously, however unless you are into politics or the financial markets the former question isn't a topic that needs to be dealt with now. The real question is what does this mean for you and how can you take advantage of this rare situation.
If you are the opportunistic type, then you'll never get a better opportunity to advantage of a few things I've listed below:
1. Luck is when opportunities knock and you answer!
To put the concept of dollar parity into perspective, this basically means that $1 Australian translates to $1 US. A year or two ago, if you were to trade Australian currency into US currency you would be looking at an immediate loss of about 30%. So straight away you were down on dollars and consequently getting less value for your money if you were to buy goods from the US for example. However, the good news start NOW!
Getting value for your dollar is now better than its been in recent history, so if you are on the hunt for a new board or snow accessories the US is the place to look. Thanks to the world wide web, we can grab a bargain without having to book a trip over there. Whats even more exciting is the northern hemisphere winter season is on the brink of kicking off and all the major brands have just released a host of fresh snow gear and technology.
Lets check out some of the savings us Aussies can advantage of at the premium online snow store like Dogfunk.
* These prices are indicative only and may vary. Prices do not include postage, taxes or any other fees that apply when importing goods.
So as you can see there are some huge savings to be had when buying online from the United States. There is no better time than now to grab yourself a sweet setup for another bumper snow season in 2011.
2. The world is your oyster!
Get traveling baby!
From Alpes d'Huez to Whistler, Mammoth Mountain to Coronet Peak and everything in between, the world's alps are a few dollars closer.
You may not see the full extent of what the dollar is doing to flight costs out of Australia, but when you hit foreign land its a whole other story. It would be hard to believe that a trip to the European Alps or American Alps isn't on everyones agenda, but in the past the cost outweighs ambition and its shifted back yet another year to when you can afford it.
Well you can now afford it! Not only have travel costs come into the affordable category, but you can now stay in nicer accom for less, eat better chow, drink better beer and maybe add a little 'extreme' spice to your boarding adventure like…..heli-boarding?
So stop dreaming start booking.
3. Vision is the art of seeing what is invisible to others
Whilst you are off galavanting around the worlds sweetest peaks and living the holiday lifestyle its a sensational time to dig deep into the unusual basket by getting into impulsive buying. Typically everyone buys themselves a new camera to record all the fun and antics of their travels, which I might add is a great time to do it, however how many of your mates want to see average stills of a place they want to be but couldn't make it?
Capture the moment and the movement through the eyes of the beholder! Yep, get yourself a head-cam. Lofty prices have typically been associated with this growing trend, but through the high dollar and cheaper and better technology you can score yourself an everlasting ride that you and your mates can revisit for years to come. Who knows, you might become the next youtube sensation!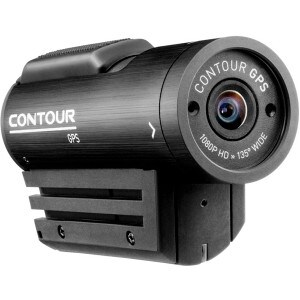 4. Chewing Gum for the eyes
If traveling doesn't suit your schedule and you've landed yourself a sweet board setup in the season just gone, then the only option is to sit back and wait til season 2011 comes around. What better way to wait it out than watching the worlds best boarders from the Northern hemisphere on a brand new big screen. Electronics are amongst the first consumables to see the effects of global financial ups and downs and right now us Aussies are on the good end for once.
5. We grow too soon old and too late smart
And finally, this is one for longevity! It always seems to be the case that a friend of a friend has a share in an alpine apartment or perhaps a long lost Uncle has some lavish alpine get-away, but it always seems too far out of your realm to grasp. Now's your time to lash out and invest your way into snowy heaven. Invest in a little local hut or even a luxury Whistler resort. It may seem like a massive leap with mountains of legalities, but when you weigh up the benefits it could well be the prime opportunity to reap the double barrel benefits. Firstly the strong dollar investment and secondly the financial windfall you'll see when you sell it.